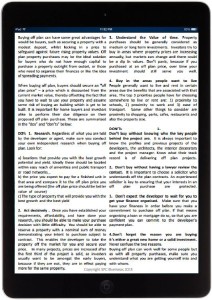 If you are like most busy people, time is your most valuable asset. You have an interest in a subject, but not the time to research and read pages and pages of information (at least not initially).
One page guides are well researched documents of around 500 words that are wri
tten by experts on the subject matter. Let's face it, if a subject can't be summarized in around 500 words to give you a good overview of a topic, then how are you ever going to find the time to really research  topics that interest you.
Currently there are One Page Guides for the following subjects, please click the topic(s) that are of interest to go directly to the download page: