Fortaleza is the state capital of the rgion of Ceará located in the North East of Brazil. With a population close to 2.3 million Fortaleza is the 5th largest city in Brazil. It has the highest population density of all the cities in Brazil. To the north of the city lies the Atlantic Ocean; to the south are the municipalities of Pacatuba, Eusébio, Maracanaú and Itaitinga; to the east is the municipality of Aquiraz and the Atlantic Ocean; and to the west is the municipality of Caucaia.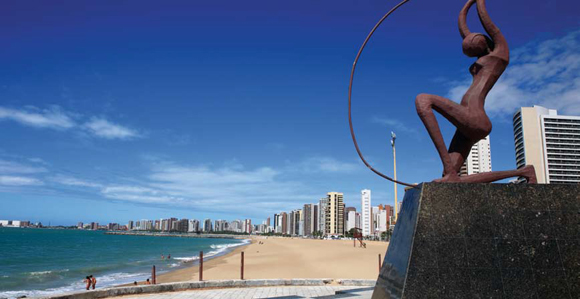 The city is 200 years old and was originally and old port and military base. Now the popluation of Fortaleza is young and growing. As the city will be one of the host cities of the 2014 FIFA World Cup there has been extensive development of part of the city already. Many new apartments sit front line on the city's new R$ 3million promenade, plus a large conference centre has been built for a cost of R$ 2 million.

If you want more detailed information on Fortaleza including our photo book of the area you can download it here.